Get Polished Concrete Floors At The Most Nominal Rates
Polished concrete has continuously become the material of selection for many floors emerging as an artistic medium in recent years. Polished Concrete Floors are beneficial in terms of longevity, low maintenance, hygiene and it's cost effectiveness. So if you have decided to have polished concrete floors for your residential or commercial space, then choosing Complete Epoxy would the perfect choice for you. It is because, here you can get the efficient and qualitative service at the most nominal rates within the market.
Why Our Polished Concrete Floors Service Would Be Great For You?
Backed by the team of experienced and talented professionals, we have been providing superior quality Polished Concrete Floors in Melbourne. We value our precious clients' requirements and provide the best service as per their desired result.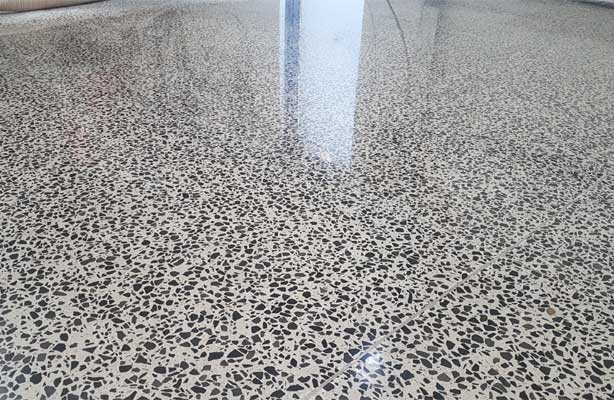 Owing to the reputation and expertise in the field of Polished Concrete In Melbourne, we have thorough knowledge about the whole process for it. We carry out the grinding of the existing concrete floors. After that, we carry out grinding and polishing of the old and new concrete floors. We have been utilizing latest machinery and a penetrant chemical which is known as hardener or densifier. And finally, the floor is polished and for that we try our best to achieve the desired finish. Our Concrete Grinding & Repair service is widely acclaimed in the market for the assurance of its quality and promptness.
Being the renowned service provider for high quality Polished Concrete Floors In Melbourne, we keep in mind the precise requirements of our valued clients. Our offered services are executed by the team of experts so we can ensure you for the desired result in terms of quality. Along with this, our flooring service is highly admired for its reasonable rates and client-centric approach.
Thus, when you choose us for your polished concrete flooring requirement, you can rest assured for achieving the desired result along with the quality finishing. So why you need to wait longer for your desire of getting efficient and qualitative Polished Concrete Floors in Melbourne when we are just a call away? Feel free to contact us on 0410 777 418 or send us a message regarding any of your query!
Have a question for us? Call now or send us a message