Convert
A Masterpiece
Your Room Into
Great Product Quality with Outstanding Design
Our Services
Contact us
Commercial
Experts
Flooring
Great Product Quality with Outstanding Design
Our Services
Contact us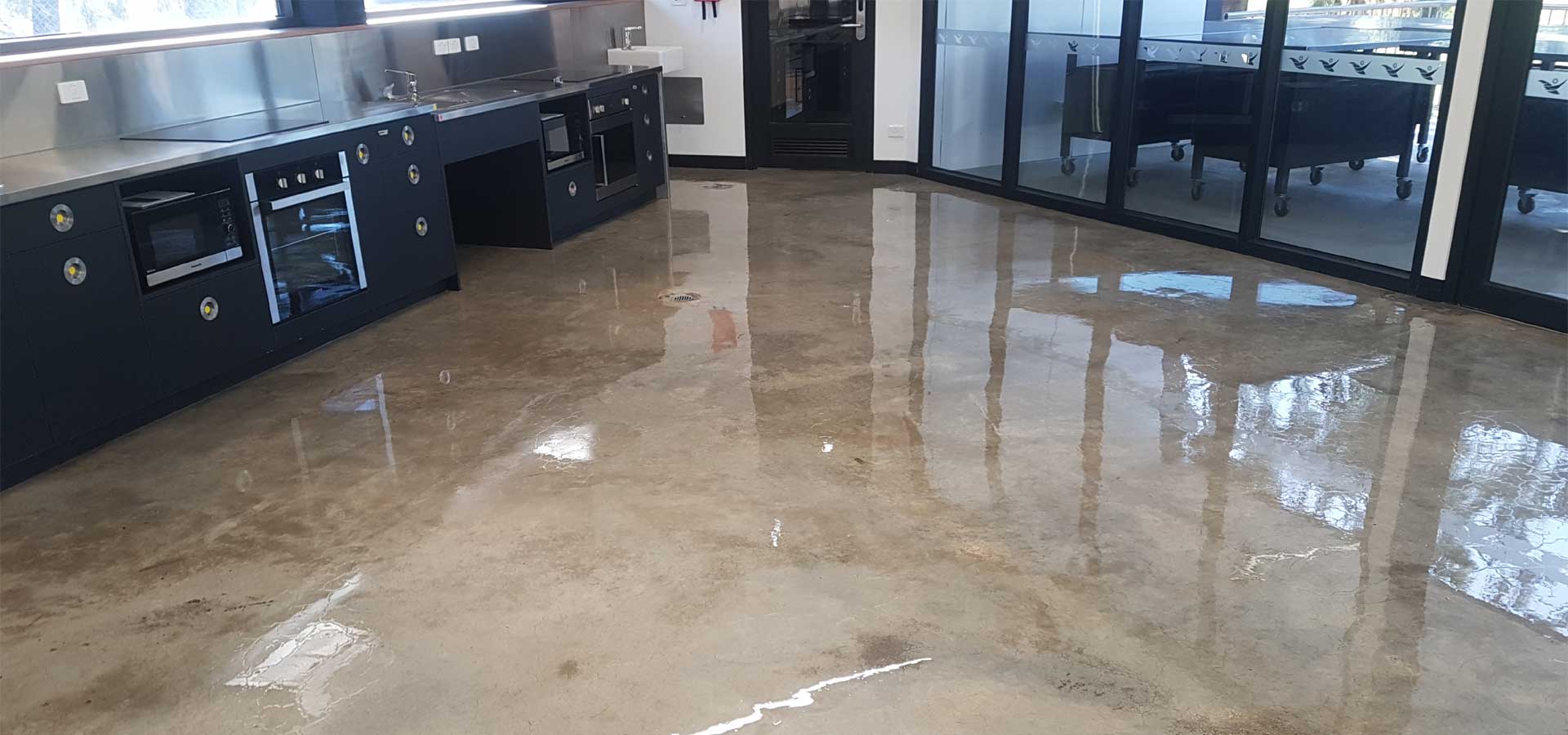 Customised
Solutions
Flooring
Get A Free Quote Now‎
Our Services
Contact us
Welcome to
Your Trusted Epoxy Flooring Contractor In Melbourne
What is Epoxy?
Epoxy is a combined mix of hardeners and resins that provide a strong and durable coating for flooring surfaces. As it offers several advantages such as resistance to wear and tear, spill-resistance (chemical and non-chemical), is easy to clean and can come with safety features such as anti-slip epoxy, it is a flexible and safe option that can be applied to most flooring surfaces.
If you are searching for expert epoxy flooring contractors in Melbourne, then you've come to the right place. Having 12 years of epoxy flooring and 18 years of construction industry experience, Complete Epoxy proprietor, Zane Faulkner will help you achieve your epoxy flooring and concrete repair requirements. From small repairs to complete surface makeovers, Zane's extensive industry knowledge and "on the job" experience will ensure the best solution for your desired flooring outcome.
Get Superior Quality Anti-Slip Flooring Services At Affordable Rates
With a broad range of finishing options and colours available, Complete Epoxy can offer services from small surface repairs such as crack filling and patch up work, to domestic garages and large-scale commercial floorings such as kitchens, warehouses and schools across Melbourne and its surrounding areas.
For a free quote or to explore more epoxy flooring options, feel free to contact Zane on 0410 777 418.
Our Services
Explore our wide range of services. We are just a call away!
Client Feedback
We had a great experience with Complete Epoxy. It was quick to arrange for someone to come out and quote. Zane and team arrived on time as advised by a prior phone call. They left no mess whatsoever. The end result exceeded our expectations as per enclosed photos. We would highly recommend this company.