Renowned Service Provider For Concrete Grinding & Repair In Melbourne
Do you have an old concrete floors in your house, office space or commercial area that no longer look attractive? And are you intending to get it repaired and given a new finish? Then choosing the superior quality service for Concrete Grinding & Repair Melbourne would be the perfect decision for you. If you are searching for the professional service provider for your requirement for Floor Grinding Services Melbourne, then you can choose Complete Epoxy as we are renowned and specialised in concrete grinding.
Leveraging the skills and expertise of our qualified teams of professionals, we have been providing superior quality and budget-friendly Concrete Grinding Services Melbourne. Our range of grinding and repair service includes removing the high spots from concrete surfaces, grinding the floor tiles and removing the coatings and debris from the floor along with smoothing or levelling the concrete. So it will be a one-stop solution for all your requirement for floor grinding whether it will be for your residential or commercial space.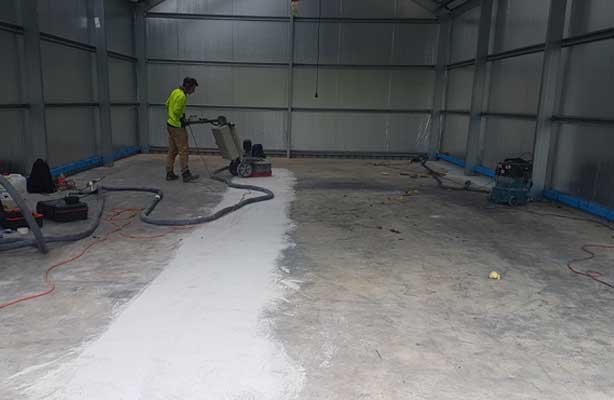 Get The Desired Quality Finish With Efficient Concrete Grinding & Repair
At Complete Epoxy, we have a team of experienced and skilled professionals who know about the complete procedure of Concrete Grinding And Polishing Melbourne. They have thorough knowledge that they need to utilize the latest heavy grinding tools for getting best finish and quality result. We try our best to smoothen the uneven or flawed concrete floors by utilizing heavy grinding tools. Therefore, we can be able to create the flawless, shiny and smooth Polished Concrete flooring as per your desired result. Along with this, our range of services can be obtained by our valued clients at the most affordable and competitive prices within the market.
Thus, when you choose us for your requirement of superior quality Concrete Grinding & Repair Melbourne, you can rest assured that you have invested you valued money at the right place. Our offered range of services is renowned in the market for its splendid features like timely execution, affordability and reliability. Besides this, our esteemed clients can avail this service from us at the most affordable and budget-friendly prices.
So, what are you waiting for if you want to be beneficial from our efficient and cost-effective Concrete Grinding Services Melbourne? Feel free to give us a call on 0410 777 418 or send us a message regarding any of your query!
Have a question for us? Call now or send us a message